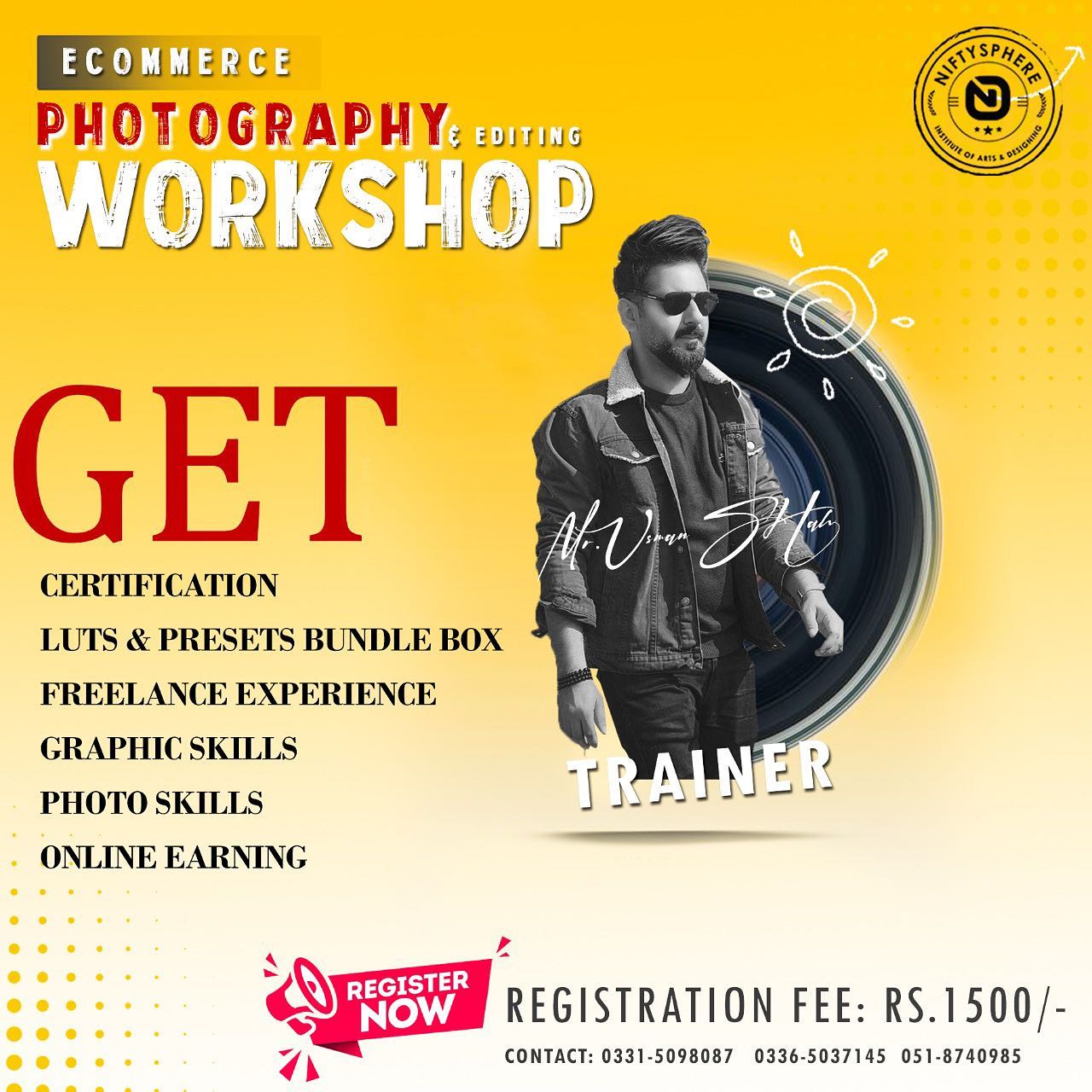 E-commerce photography workshop
Nifty Sphere Institute of Arts & Designing is arranging Photography Workshop in which the participants will learn mainly about e-commercial photography and photo editing.
In this 2 days workshop, Mr. Usman Shah, Photographer and CEO of Nifty Sphere Institute of Arts & Designing will teach both basics and advanced level photography and photo editing techniques that wholly target the marketing strategies.
On the 1st day, the camera and environment setting will be covered along with the knowledge of gears and gadgets used for photography in e-commerce.
On the 2nd day, the photo editing and image upload techniques will be taught along with the optimum audience capturing means.
Date: October 29 and 30
Time: 12:00 pm – 2:00 pm
Registration Charges: Rs. 1500/-