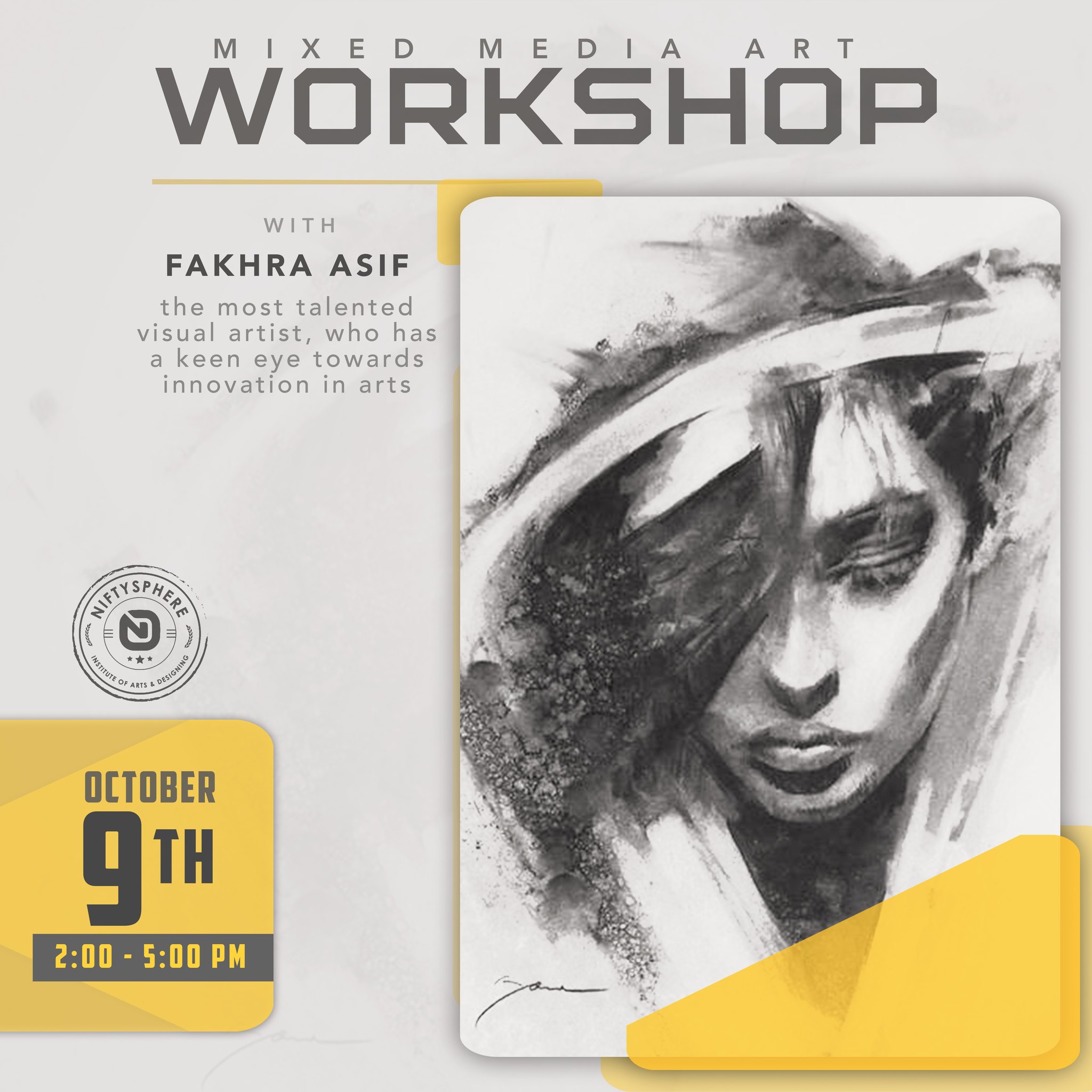 Mixed Media Art Workshop
Nifty Sphere Institute is planning a workshop for the fine arts department with the most talented visual artist Fakhra Asif @fakhraasif.
Ms./Mrs. Fakhra Asif has done masters in Fine Arts from NCA (Lahore). She has been working on the theme of acceptance and is showing in her work, where she creatively visualizes the love for the self.
In this Mixed Media Art Workshop, the artist Fakhra Asif will teach about the art by using both Charcoal and Acrylics. The participants will be able to learn from basic to advance techniques from the artist, which are mostly overlooked by the students or beginners of the field.
Date: 9th October, 2022
Time: 2:00 – 5:00 pm
For further details
contact us:
0345-0980879 | 051-8740985 | 0331-5098087