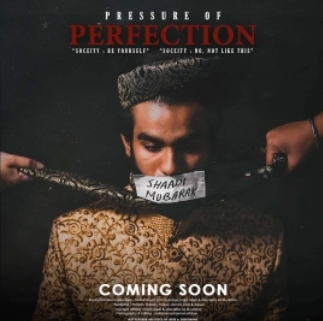 Pressure of Perfection-Stories of 7 Men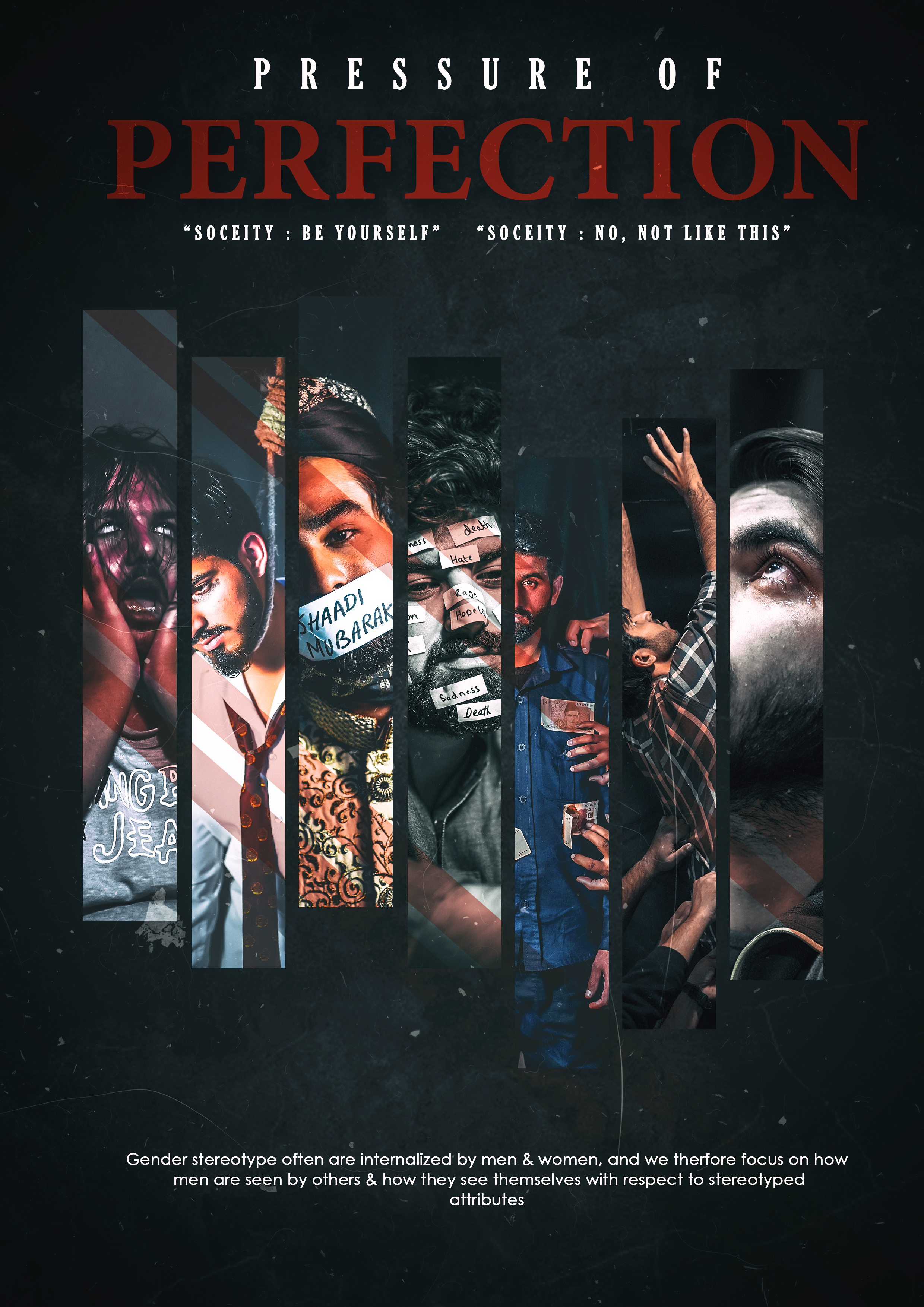 The amplifying glass of the media regularly centers on ladies and mounts tension on the ideal of perfection; perfect body, perfect mother, perfect career, and family. However, an emerging idea in the background is the perfect man', making constrain that prompts pressure, nervousness, depression, and dietary issues.
Modernity has seen increasing pressure upon gender roles, and it's the kind of pressure inherent in this 'perfect man' ideal that helps fuel stress in men, adding unnecessary social strain to the everyday stresses we all face.
Perfectionism can have serious implications: it's been linked to anxiety and depression and the health and happiness of young men is a growing concern. Men and women both experience depression but their symptoms can be very different.
Because men who are depressed may appear to be angry or aggressive instead of sad, their families, friends, and even their doctors may not always recognize anger or aggression as depression symptoms. In addition, men are less likely than women to recognize, talk about, and seek treatment for depression. Yet depression affects a large number of men.
The key point is the idea of masculinity and the perception of what a man should be. When a person fails to fit the criteria, they are considered 'unmanly' and admonished for it. You also want to keep your physique slim and non-muscular. Keeping in shape is good but only do cardio workouts. Avoid lifting weights as this adds muscle mass. You don't want to put on muscle as that is a male attribute that will cause her to feel oppressed. But thin girl-like muscles are okay. Also, avoid chest hair.
Some facial hair is good, but not too much as that will make her feel oppressed by your maleness. Knowing just how much facial hair is good is critical, and again, the mind-reading ability is critical here.
Wear only clothes that she approves of. And if she wants you to dye your hair 40% orange, 40% blue, and 20% pink then you must do so.
A Priory study found that 40% of men wouldn't talk about their mental health until they had thoughts of suicide or self-harm.
We decided to explore this topic with our readers, asking for men of different age groups to share their experiences and stories of perfectionism.
We approached seven men to find out more. Here are their stories:
20 Years, ACCA Student
I'll soon turn 21, been 3 years pursuing ACCA, and had not yet even reached the perfect goal. I'm depressed, feeling stupid, and worthless. I used to be a fairly smart student though. Time wasted. What do I do?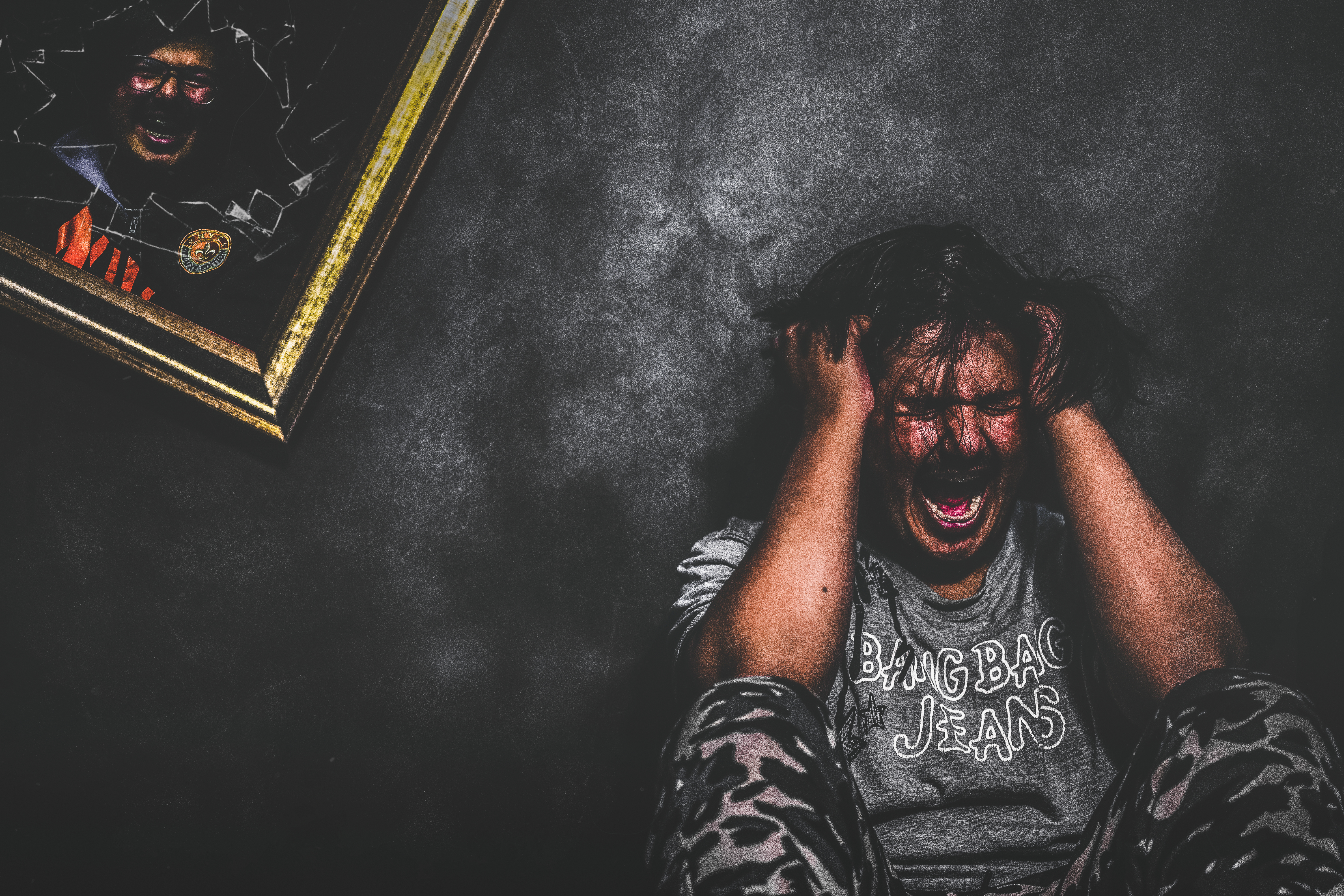 Doing ACCA was never my dream I always wanted to be a filmmaker, After 2 years of studying ACCA, I felt exhausted and suffered through extreme depression and anxiety From the outside my life looked great, but inside I was struggling. I then isolated myself for almost a year. Through this time period I became extremely anti-social, even I started to hate everyone including myself. I felt lost and had no confidence in my ability to choose my path in a way that was right for me.
I finally decided to quit ACCA and pursue my career as a videographer. My life took a different course after this, and I separated from everyone. Part of my recovery was letting things go, and starting to take charge of my life and think about what was right for me. For so long, I had fitted into everyone else's idea of who I should be, and I was so afraid of breaking that image, but it was making me miserable.
Now I feel fully recovered and back to being a normal human, but still, a part of me is missing and I am still searching for happiness.
My advice to young people today would be to find a hobby or passion that brings you joy and don't compare yourself to others. Sometimes it's our biggest failures that teach us the most valuable lessons and letting things fall apart isn't the end of the world – it's a chance to rebuild it.
---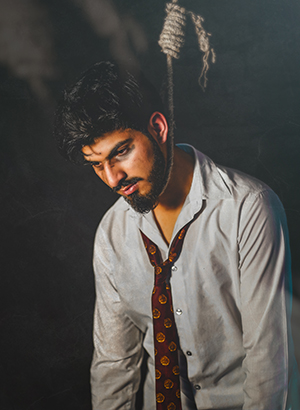 26 Years, MBA Graduate
The notes he left behind were heartbreaking.
A 26-year-old graduate ended his life last month — despite being apparently happy and social. He left behind several notes that circulated in his circle.
He took care to say that he didn't want his parents or other family members to blame themselves. He talked about how much he loved his teachers. But he said that he couldn't go on anymore because of the pressure to get a good job, where getting to a good job is the norm, and where parents expect top performance.
"One slip-up makes a man feel like the smallest person in the world. You are looked at as a loser if you don't go to college or if you get a certain GPA or test score. All anyone talks about is how great they are or how great their job is," he wrote. "It's all about how great I am. It's never about the other person.
When you've spent your whole life having to work hard and overcome struggles, you know that you have to be harder-working and more dedicated than others. You have to do more, fight more, endure more. But you do it, and you succeed. I just have to ask myself every day, how much more can I do? How much more can I fight? The demoralization from being told thousands of times that someone else is better than you, for every job you apply to, truly breaks you down at some point. I just want someone to finally think I'm good enough.
---
18 Years, Intermediate Student
"Child grooms are forced to take on adult responsibilities for which they may not be ready. Early marriage brings early fatherhood, and with it added pressure to provide for a family, cutting short education and job opportunities."
I was turning 18 and had a lot of dreams related to my education and career. It was my father who suddenly one day took me to an old woman who was visiting our village. Because he was no longer able to manage my expense. At the time, I did not know this old woman was the grandmother of the girl who would soon become my wife.
That girl was a mother of 3 children who were 5 to 6 years younger than me. As we drove away from her home, we did not say a word. When I finally glanced at her, I thought she was too old for me. I did not like the look of her children. The tears came back and finally, I fainted.
I met her on Monday, On Friday our marriage was planned. I was so depressed, and so in denial about what was happening, that I decided I would try to kill myself before we had a chance to marry. I started taking Panadol, the equivalent of Tylenol, after Googling its cumulative effects. On any given day, I'd take anywhere from 8-12, hoping that, by the time my marriage arrived, it would have killed me. But it didn't—I threw up many times, lost a lot of weight, and I probably destroyed my liver, but I didn't die.
I was terribly depressed, with no way out. I looked to my parents to save me, but they had no mercy. Whenever I spoke out, my mother or father beat me. And that's how I ended up here—married to a complete stranger, living with her children. On the way over, I kept thinking, "I will leave her, or I will kill myself," to set my heart at ease.
I met with my friends from college the other week—they're both attending graduate schools in the States. I can't help but envy them. I could have been in their position. I try not to live in the past; what happened, happened. But I fear for other men who don't fare as well as I have. My heart aches for them. My heart aches for my little brother.
---
25 Years, Orphan
"I am working for the past 13 years, which I don't even want to do"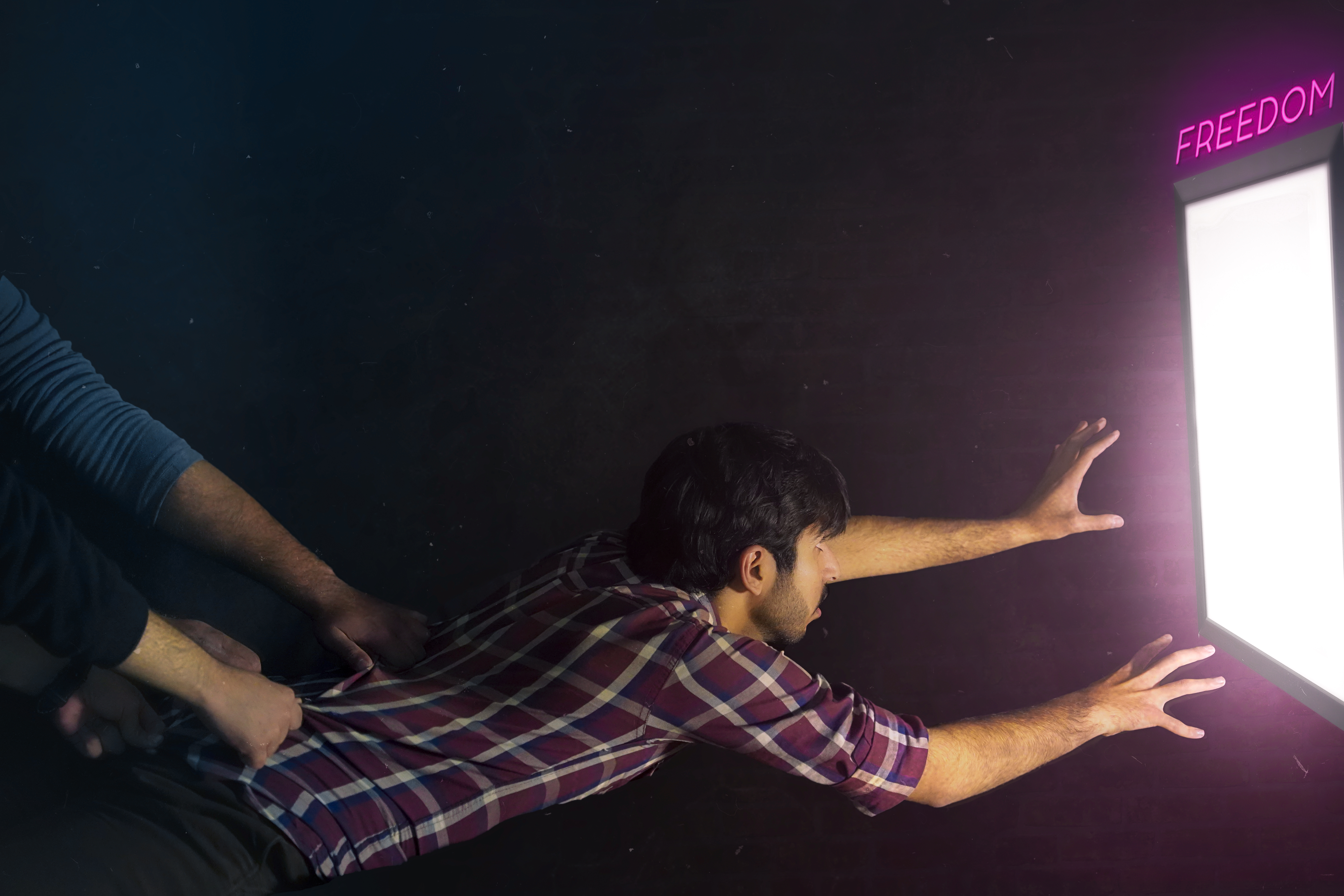 My dad died due to a sudden heart attack, I was twelve at that time. I didn't play out for six months afterward and I used to cry at night because I missed him a lot and was unable to cry in front of everyone as I was the only elder man in the house. My mother and brothers went to pieces and I was just old enough to be aware that they were in a mess. Soon after his death after 8 months my mother passed away too.
It might sound dramatic but I didn't feel like I was able to be a carefree child because of this. It affected my education, mental health, and just the normal way a teenager is supposed to grow up. It was devastating. I was dealing with something so serious that many people don't have to cope with it until they are much older. I felt very isolated. I also felt responsible for looking after my siblings, and feel I failed them because I was too young to handle this responsibility while also dealing with my own grief. They both were 6 to 7 years younger than me. All the financial responsibilities came to me due to which I started doing different jobs from where I can earn something to live a better life.
---
38 Years, Security Guard
"Men's role is changing, but the idea of the male provider persists"
We often perceive security guards as extremely serious people, who are unable to crack even a tiny smile. If you only knew how wrong those stereotypes are and how interesting the representatives of this profession are in real life.
The burden to be a provider can be particularly intense for middle-aged men, who are often sandwiched between children who still need financial assistance and aging parents who are starting to require help as well.
I have a family of 12 persons, including my parents, children, wife, and divorced sister with her 3 children. I am feeling constant pressure since my sister moved in with us. The responsibilities and financial pressure has been increased, other than this I am facing daily fights with my sister, wife, and parents because I am unable to fulfill their needs in this salary. Sometimes I consider myself as a helpless money tree that is only used to provide fruits to everyone but no-one takes care of it.
Working in double shifts, not getting enough rest is affecting my physical and mental health. I feel exhausted from what I have been doing for a long time. I need a helping hand or a shoulder to lean on. A man is not an ATM machine to be used like this.
---
18 Years,  Bi-Polar Patient
"We often hear of how mental illness can change a life, but do we understand to what extent? Did you know a mental illness can lead to job loss, family loss, or even jail time?"
In 2019,  when he was almost 16 he was accused of sexual harassment by a woman more than double his age. While shopping, the boy walked past the woman and accidentally bumped her with his bag. The boy didn't realize that his bag had touched the woman, but the next moment the woman accosted him with accusations of sexual harassment. The woman eventually called the police, forcing the boy to state what happened. The people inside the mall started filming him. This news got viral on all social media platforms and news channels like a fire in the forest. Everyone was spreading hate against him, even his friends and fellows avoided him and his relationship with family also got affected a few days later, a CCTV recording was released that proved the boy's innocence. But it was too late to restore his dignity. Many people from his circle were not even interested to show any sympathy and didn't want to apologize for the criticism they did to him. He was all devastated and dishearted. He had no energy or enthusiasm to deal with these things. He gained six pounds in just two weeks, which made him feel even worse about himself. He cried many times through the week, also thought often of death but had never attempted suicide. If the video hadn't been captured, the boy could still be under scrutiny to this day. He went into severe depression and afterward he was diagnosed with bipolar disorder.
---
24 Years,  Restless of mind
I'm 24, restless of mind, but overwhelmingly quiet.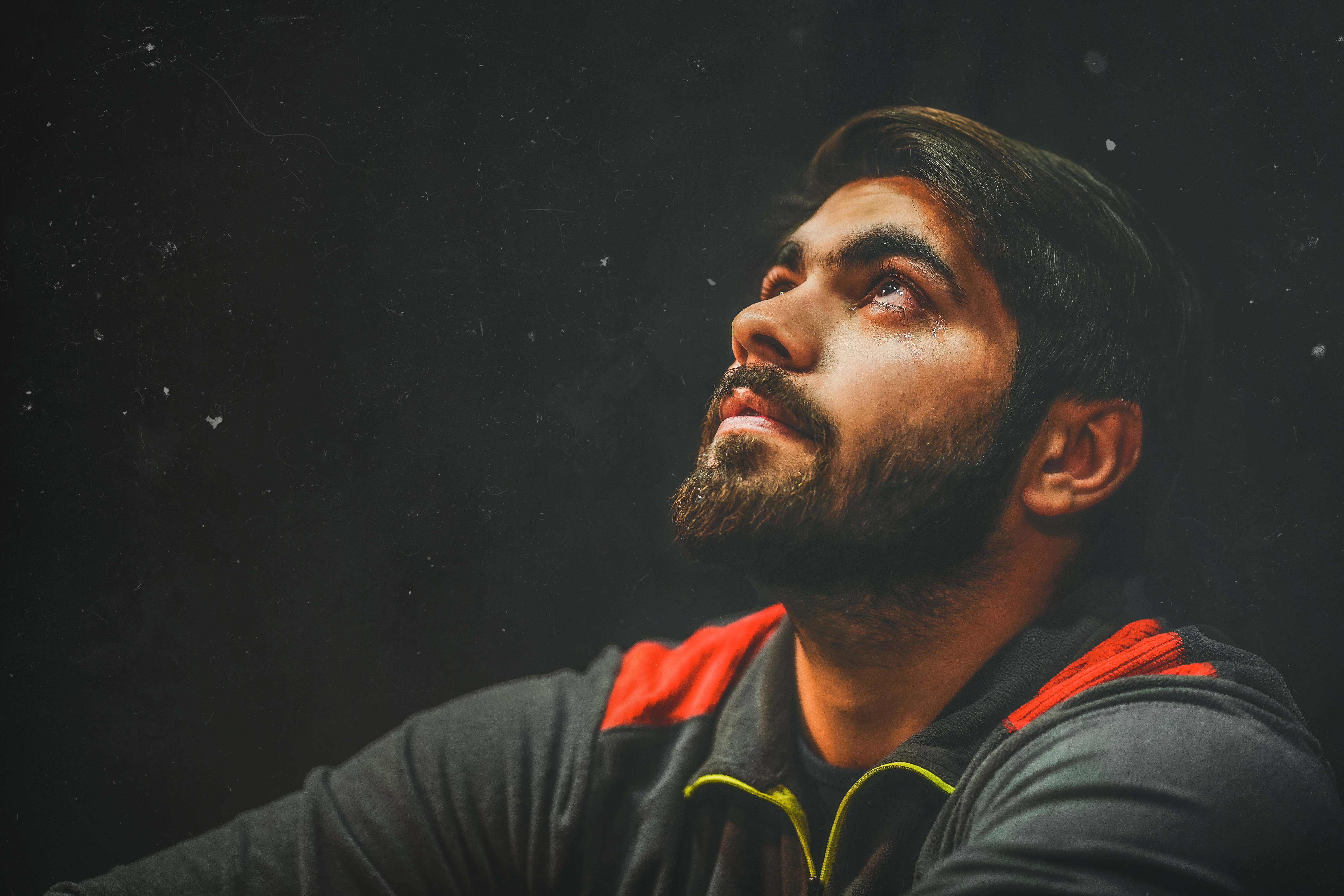 For at least 20 years of my life, I did not shed a tear. Not that I was clinically recording the fact, but, as far as memory serves right, I simply refused to give in whenever a situation arose —  be it a death in the family, breakups, academic failures, or even the sheer, physical pain of injury. Often my ideological tussles with dad, which I eventually lost, left me broken. Emotionally overwhelmed, I resorted to anger, even to insults, but never to the slow eloquence of wet-eyed stutters. To me, they were a mark of weakness, a "feminine" side that, like most men, I was raised to disown.
In my late teens, I interpreted it as the necessity to disagree or to hold a contrarian view. If dad looked west, I looked east merely because I felt I had the choice to do so. Defeats, whether physical or mental, at that age, can be jarring. Judgment is what a boy, in a crowd of hyper-masculine men, fears the most. I decided I would rather be alone than be judged, tying up with it my earliest ideas of dignity and self-respect. I made sure that while I did not gain in height, I did not lose anything in the eyes of those watching me.
The men that I came across, inside or outside the home, exhibited an equal aversion to appearing vulnerable. They wanted to be strong, they believed themselves to be strong and they dismissed anything else as a sign of weakness. Auraton ki Tarah Roya matt Karo (Don't cry like a woman) — is a refrain that was both an insult and an injury to the likes of us.
_____________________________________________________________________________________________________________________________________
This is a work of fiction. Any similarities to persons living or dead, or actual events are purely coincidental.
We are really grateful to all the members of NIFTY SPHERE INSTITUTE OF ARTS & DESIGNING.
This is such hard work done by this creative team
We will like to give special credits to:
Photographer: Usman Abbas & Hajra Iqbal
Editor: Usman Abbas
Authors: Sidra Tul Muntaha
Supervisor: Usman Shah
Featuring:
Usman Abbas
Furqan ul Haq
Hussain
Zaid
Asmat
Faizan
Adeel
---
---